Advent calendar
From Official Wiki of the Renaissance Kingdoms
The Advent calendar is an temporary event made by Administrators for Christmas.
Editions: 2016, 2017, 2018, 2019, 2021.


Goal of this game
Unfold daily a new box of the calendar between the 1st of December to the 25th of December.


How to play?
To play the advent calendar, you just have to click on the rabbit in the bottom right corner of the screen "Town", to select the tab "My Advent Calendar" and to click on one of free boxes.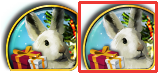 Release of boxes
The Advent Calendar is a calendar with 25 boxes.
Each day, you will be able to unfold the box of the day. The first of December, the box "1" could be unfolded; the 2nd of December, the box "2" could be unfolded and so on until the 25th 2021.


Boxes from previous days remain available for opening even if their day has passed. Then you can obtain the days rewards later.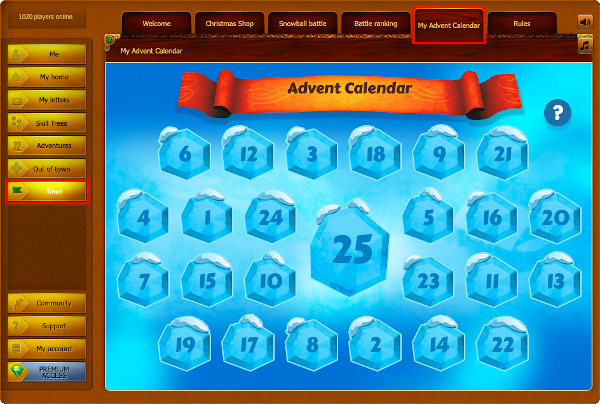 Methods of opening
Some boxes are free, others have to be paid for with gems, pounds, products, special objects, etc...


You may choose from several methods of opening.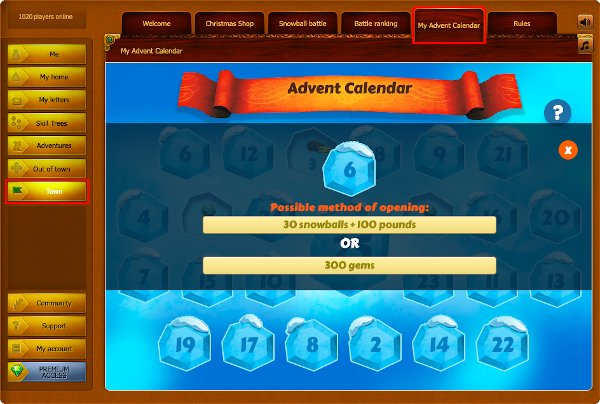 Rewards
Here are the different methods of opening and the daily rewards for each boxes.


2021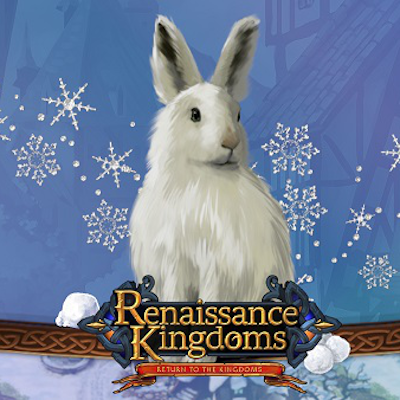 Note:


---
---