Synchronise your account
From Official Wiki of the Renaissance Kingdoms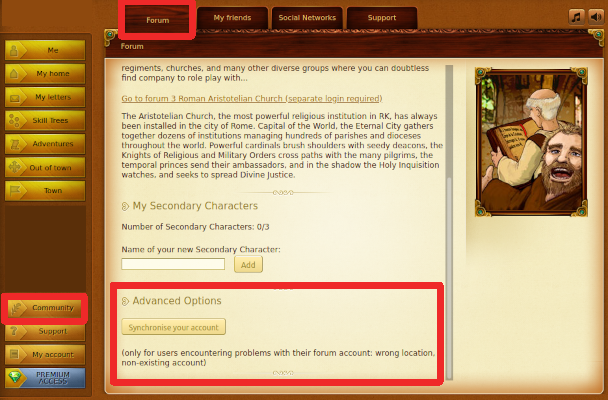 If Forum 1 or Forum 2 do not display the sections corresponding to the place in the world where your character is actually located, or if the forum account does not exist, the solution is to click on "Synchronise your account" under "Advanced Options".


The Advances Options are accessible via:
Note:

Synchronisation may take a few minutes to take effect, so don't hesitate to log out and log back in to the game.
If synchronisation does not solve the problem, you should contact a forum admin if possible, or if not possible, submit a ticket via the helpdesk.


---
---