Registration
From Official Wiki of the Renaissance Kingdoms
The player who completed the installation of the Renaissance Kingdoms Mobile App for Android or iOS can either log in to the existing account or proceed with the registration, i.e. creation of the new character.
Using an invitation code in the process of registration, the player can assure the creation of its character in the friend's village. If the invitation code has not been entered, a new character will appear in one of the villages of the chosen region.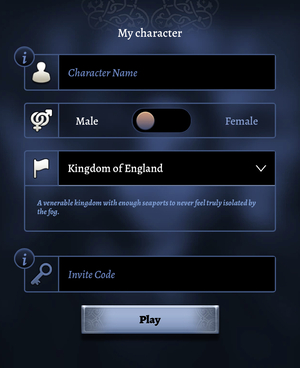 Log in Options
The registration does not require setting a connection method. Once registration has been completed, the player can set a Log in Options. Log in Options can be accessed in the following way:
More ⇢ Settings ⇢ Log in Options
Besides setting a password and email address, one can set other ways to log in which are specifically useful for mobile app players. A player can link its account with the device provider's SSO, which is Google Sign In for Android or Sign In with Apple for IOS (iOS 13 or newer). If the player has set another way to log in, the account can be unlinked.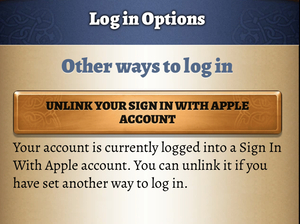 If a player has linked its account to the device provider's SSO, log in is possible with a simple click on a button Log in with Google Sign in or Log in with Sign in with Apple.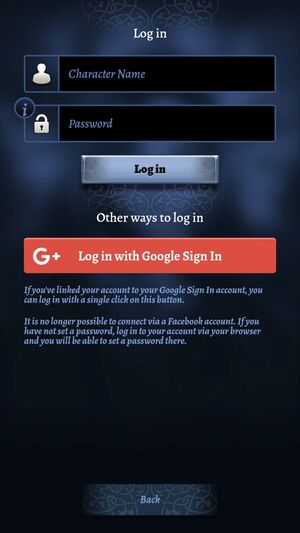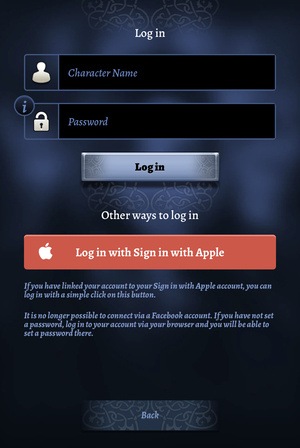 Important Notes
If you register via mobile app, it is important that you set at least one way to log in. Unless you do so, you won't be able to log in again if you click on the disconnect button.
If you register via mobile app, you will not be able to log in via web-based version until you complete Primary adventure - Chapter III. On the other side, one who registers via web-based version will not have access to the tutorial based on the primary adventures.
---
---