Memory
From Official Wiki of the Renaissance Kingdoms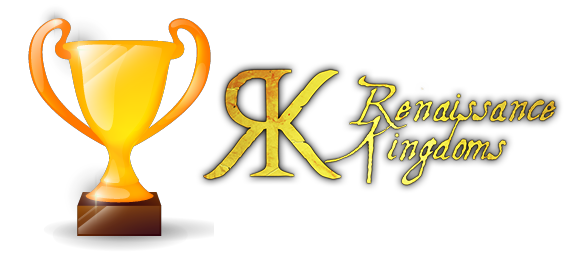 The memories are accessible via :
l'Application :
le Web :

Me > Character sheet > Trophies


All players can get them at specific moments as IRL events. An IRL event happens once a year, so several times in the history of mankind but every IRL event is unique and happens once time each.


If you can imagine "Literary Critic" is a memory and not a trophy, it means that there will be no more Valentine's Day poetry contests.
Or it's incorrectly classified...
Or there will be a Memory "Literary Critic" for an another poetry contest... Who knows ?
I (MrGroar) don't know... This question is too complex for my mind.


Memories cannot affect your character, even less your roleplay what you want to with it. As the players of Mrgroar and Sahinbey think, memories are a players' entertainement (there are not for your character as you understand already). They are for the spirit of competition and collection. When you've got them, you keep them for life. Trophies don't reflect the current state of your character too.


All trophies haven't discovered yet. There is a list of known trophies:
MEMORIES
10 year gathering

Be present at the big 10 year anniversary party of Renaissance Kingdoms
14 Midnight Wolves

Have taken part in the Renaissance Kingdoms 2018 IRL event
16 Online

Have taken part in the Renaissance Kingdoms 2020 16 year anniversary online event
Celsius Strikes Twelve
Attended (or almost attended) Celsius's 12th anniversary party
EuRK!

Have taken part in the Renaissance Kingdoms 2019 15 year anniversary IRL event
Hero of Celsius

Complete all the quests of Celsius Heroes Light
I saw Santa Claus

Being smooooth during the 1466 Christmas festivities
It's a revolution!

Be present during the graphic revolution and have voted during Fashion Month
I was there!

Have taken part in the 17th anniversary IRL event of Renaissance Kingdoms
Literary Critic

Vote in the Valentine's Day poetry contest
Seven Seas Captain - 11 years gathering

Participated (or failed to participate) in the big Renaissance Kingdoms 11 year birthday party
Siege of Tannenburg 2007-2017

Have taken part in the tenth IRL event of the siege of Tannenberg, in Germany.
The Flight of the Crow

A last souvenir from Corbeaunoir
The Thirteenth Pentacle

Have taken part in the 2017 IRL event of Renaissance Kingdoms
Vanquisher of the Great Khan
Have participated in the great battle that, on the 23rd of December, 1465, to the east of Snagov, saw the defeat of the Great Khan and his army of Mongolian brigands by the Sic Transit Gloria Mundi army of General Azharr and the Croqueskhan army of General Labienus. (end's quest of Relic Dealers)
---
---