Marriage
From Official Wiki of the Renaissance Kingdoms
Marriage can be obtained by:
There are three possible wedding slots each day: 06:00, 13:00 and 20:00 (time in France). Only one ceremony can take place per slot and per village.


Note:

On the wedding day:
A tavern church is open and reserved for the marrying couple, and can be accessed either from the tavern screen, usually at the very bottom of the list, or from the church page.
An announcement and an "Enter Silently" link appear on the church page.
The presence of the marrying couple or the parish priest is not required to validate the wedding. If you do not wish to use this church-tavern, you do not have to.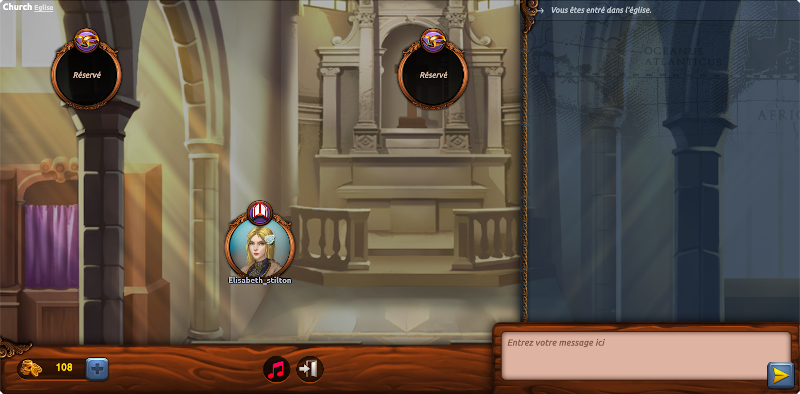 The church-tavern is reserved for 6 hours. At the end of these 6 hours, the history is made available to the marrying couple in the My character tab on the Me page.


The priest can:
Validate the marriage in their office. The mention "Wedding blessed by Priest xxx" appears on the Profile tab of the character sheet of the spouses.
This validation must be done at the latest one month after the wedding.
The non-validation by the parish priest does not block the marriage.


The effects of the marriage are:
The mention that appears on the character sheet of the spouses announcing their union: "Married to X since XX/XX/XXXX".
The visibility of the union in the Family tab of their character sheet.
The possibility of giving gifts to each other: Once a day, you can give an item from your inventory to your spouse without any compensation via the Wedding management tab at the bottom of the Me page.


---
---